The

Next Generation

High Converting


Shopify Theme

All-powerful eCommerce solution built by experts for more sales, higher order revenue, & better user experience.
The
1st time

on ThemeForest
You can try

premium features

before buying
Step 03
Explore the power of
Minimog
x
FoxKit
x
FoxHome
Free
Easy to use
Efficient
No theme files download
No manual update
No coding needed
Try Minimog now!
Explore the limitless power of Minimog x FoxKit x FoxHome
The
Ultimate Solution


with

FoxKit x FoxHome power
Powerful upsells, sales-boosting, & theme manager features
High-converting functions
All premium features to upsell & boost sales
Smart try & manager
70+ high-converting designs with weekly new drops & smart theme manager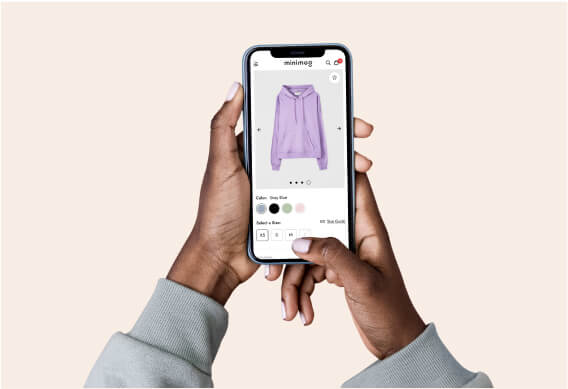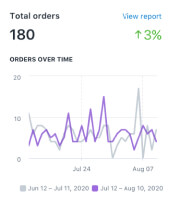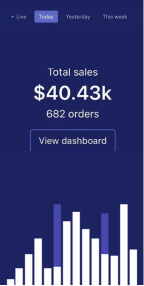 FoxKit x FoxHome

rules them all

Launch your high-converting business with Minimog x FoxKit x FoxHome.
No need for a big budget
No need for multiple apps
No need to code
Install & update
One-single click away to get the demo you love - no more copy & paste
Product bundles
Increase the revenue by providing discount for product bundles
Quantity discount
Motivating customers to buy more by showing irresistible deals
Pre-purchase upsell
More chances to get more sales with frequently bought
In-cart recommendations
Suggesting similar products that buyers may want to buy
Free shipping goal
Push your customers buy more to get Free Shipping
Countdown timer
Give FOMO and make people get in hurry to take the action
Lucky wheel
Showing the customers a gamified wheel popup & you'll get the lead
Promotion popup
Easily creating coupon or newsletter popup to interact with customers
Sales notifications
Creating sense of a busy store and build trust for your customers
Size chart
No more frustrating by creating size chart manually, we built it for you.
Stock countdown
Create scarcity, increase the perceived value of your products and push your customers to make faster buying decisions.
Try Minimog now!
Explore the limitless power of Minimog x FoxKit x FoxHome
What our
customers say


about Minimog

We're proud that what we do reflects in the satisfaction of our customers.
"Not only is this theme great but their customer support is top notch!! After installing the theme I had a TON of questions. I chatted with James from customer support for over two hours. He was VERY thorough and was able to solve ALL my concerns. Especially with custom css. i recommend this theme to everyone whether you are advanced or a beginner!"
"This theme is amazing i was looking to buy anther theme but it require a monthly fee of $29 for the same feature this theme have and this theme is a one time payment only. I love all the features it has and will save me a lot of money on paying for other apps which make my website really slow. with this theme you have all in one, you do not need other apps which will make your website even faster and save you a lot of money. And thanks sayaka for all the help."
"Thank you so much for all your help. They went above and beyond to help me out and solve my issue coming from my end. The theme is amazing and works smoothly and that's all due to the hard work that is put in so everyone can have and display an amazing looking store. Thank you A+++"
"They have live chat service whenever you have questions or issues running the templates. Thank you Steve and Sayaka for a quick turn around.
Template is awesome, you can do a lot with it, took me some time read the documentation, but I think hopefully they can improve more details in the content in the future. Overall, I am very satisfy."
"Really impressed with the quality of the theme and customer support. There are many options to customize the theme, very good and flexible. Customer support is quick and on point. I love it so much that I bought 3 licenses to replace all of my stores. I can't wait to finish my setup. :)"
"Really great theme. Lots of great features. Backend is super easy not like other themes that look great but backend is not put together properly. Customer support is amazing. Good response time and very helpful."
"Minimog is just easy to use and customise. I love how it's just a blink of an eye to install whatever demo I want without any hassle. FoxKit is a work of genius! Great job guys! Its been extremely reliable and robust. Their support so far has been excellent. I know I am a difficult and demanding customer"
"This theme is awesome and extremely well put together, and well thought through. But the best part of it is the support! These guys are FANTASTIC!!! They're generally available on chat almost any time of the day or night, and make fixes and tweaks very quickly. They also respond to customer feedback well and implement feature requests in record time. Very few tech companies, of any size, can compete with these guys in terms of quality of product and support."
"I cannot recommend Minimog enough! I've been given amazing customer support throughout and the team have gone above and beyond to assist me. Minimog is more that just a theme, it's an entire new way of running my shopify site! It comes jam packed with useful selling features and the themes are immaculate and responsive! You guys have a customer for life with me!"
"This is my First and Last theme, trust me the best theme ever you buy for your store, other than the functionality they have the best support have ever. they have every solution. and always be there for you. Go for this theme if you are new to Shopify, or old."
"Seems like a very useful and up-to-date theme! Easy to understand key features, and most importantly it's lightning-fast and has a lot of build-in features such as upsells cross-sell, and many other useful options."
"I'm the first time installing Minimog theme, really amazing! I like their Theme and boost conversion can save a lot money! Super easy to install! Excellent customer service!"
"Loving the simplicity of this theme and the number of built-in conversion-focused tools. The customer service too was outstanding when I had a couple queries and questions."
"This is a MUST HAVE for any e-commerce store! So happy with this incredible theme, it's well built, tidy, and full of features and benefits to grow your business. Support is exceptional too!"
"I don't usually leave reviews however felt the need to do so for this theme. By far the best Shopify theme I have purchased and used on ThemeForest. Not to mention they have great customer support!!"
"They went above and beyond to help me out and solve my issue coming from my end. The theme is amazing and works smoothly and that's all due to the hard work that is put in so everyone can have and display an amazing-looking store."
One-time charge
No more Monthly fee
Save over $2,000/year on a long list of apps
(that you should be using anyway)
| Features | Shopify App Cost | Conversation rate | Minimog |
| --- | --- | --- | --- |
| Product bundles | $180.00 | 0.3% | FREE |
| Quantity discount | $180.00 | 0.35% | FREE |
| Pre-purchase upsell | $180.00 | 0.25% | FREE |
| In-cart recommendations | $144.00 | 0.5% | FREE |
| Free shipping goal | $144.00 | 0.3% | FREE |
| Countdown timer | $84.00 | 0.15% | FREE |
| Stock countdown | $36.00 | 0.15% | FREE |
| Cart countdown | $36.00 | 0.45% | FREE |
| Size chart | $79.00 | 0.1% | FREE |
| Facebook messenger | $36.00 | 0.1% | FREE |
| Popup | $180.00 | 0.45% | FREE |
| Lucky wheel | $180.00 | 0.3% | FREE |
| Cart drawer | $108.00 | 0.4% | FREE |
| Smart search | $144.00 | 0.35% | FREE |
| Advanced filters | $360.00 | 0.8% | FREE |
| Color swatches | $240.00 | 0.2% | FREE |
| Mega menu | $60.00 | 0.12% | FREE |
| Cookie consent bar | $36.00 | 0.08% | FREE |
| Product quick view | $79.00 | 0.25% | FREE |
| Sticky add-to-cart | $60.00 | 1.45% | FREE |
| Recently viewed products | $36.00 | 0.2% | FREE |
| Wishlist | $60.00 | 0.2% | FREE |
| Compare products | $60.00 | 0.15% | FREE |
Instantly

Improve Conversions
by

120% in a day

30+ step-by-step tutorial videos for every feature.
New video every week.
Everything should be
Fast

and

Productive

like Minimog

Empower your store with the best marketing tools to boost sales without any monthly fees. Unlock your store's potential today!

Try Minimog now
Big UX Demos Libraries
Browse our demos and see how easy it is to
build something beautiful
Be ready to growth
The
powerful trio

Minimog x FoxKit x FoxHome is ready for you

Build, scale, & convert efficiently with dazzling designs, result-driven tools, & a smart system.

Try Minimog now
Minimog is a

Mobile-first

theme

Built with the success of M-commerce in mind, Minimog takes good care of your mobile experience.
Unlimited

possibility with dazzling designs
The
Fastest


Shopify Theme
ever built

Lightning speed is key. Start winning orders while your competitors are still loading their stores!

Discover now
Minimog is built
for
SEO
Drive organic traffic with SEO-ready content using Minimog. Your store will achieve higher rankings on Google.
Discover now
Why is Minimog
faster?
We built & regularly update Minimog for speed & performance optimization,
without any extra modification needed.
Reduced server requests
No need for many apps that slow your site's speed down
The latest technology
Minimog is built for the future & you can take on it now
Keep bundle size small
Modern browser APIs keep polyfills at minimal
Image Optimization
Images can no longer slow down your site
Say no to Layout Shifts
Clean code helps avoid unexpected layout shifts, keeping high-quality UX
Efficient Javascript Queries
Only unique IDs and skip over ed elements to minimize Javascript DOM queries
Seamless Integration
More functions without affecting your site's performance
Selective Loading
Remove the bloat & only load. Serve what's needed
Pre-connected & pre-loaded
Pre-APIs resolve & load assets without blocking DOM
Stand out

from the boring crowd
Running on Clean & Organized Code
Better result on SERP with mobile-first design
Optimized loading time, improved user experience
Up-to-date coding standards, compatible with cross-browsers
⚡️ Featured author on




Win more with the
unstoppable power

of Minimog x FoxKit x FoxHome

Same traffic, more sales, higher revenue.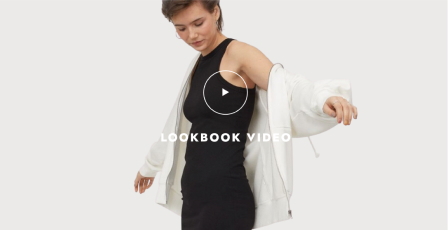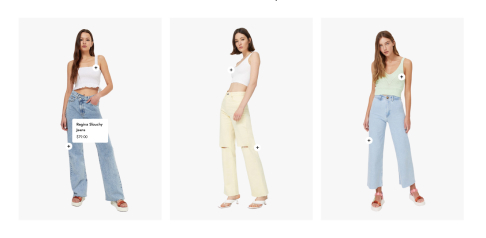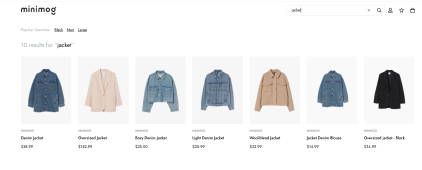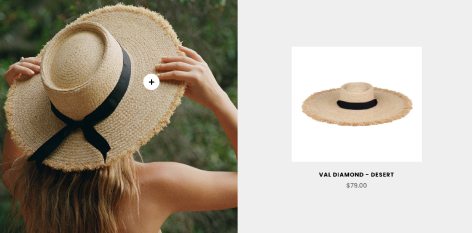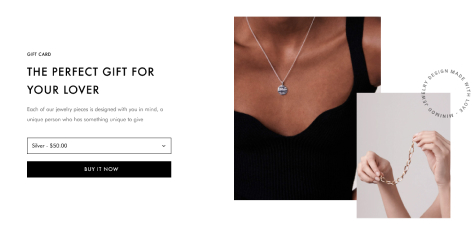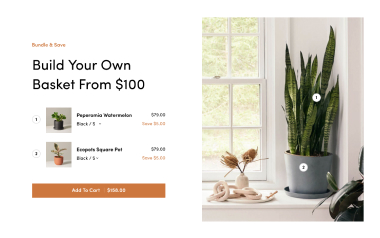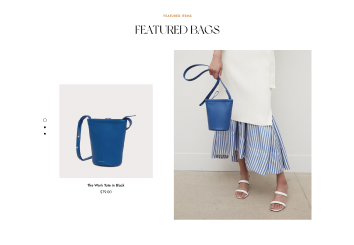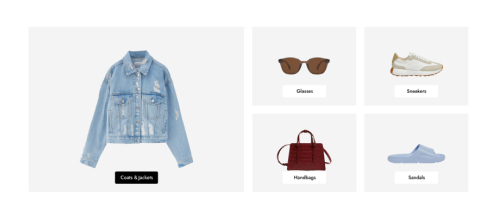 See what our customers say about
Minimog
Our happy customers are kind enough to share their experiences of Minimog with us. Every video is a daily motivational piece for us.
Buy once, buy right.
Our exclusive lifetime updates & conversion-focused designs keep your store running strong for many years to come.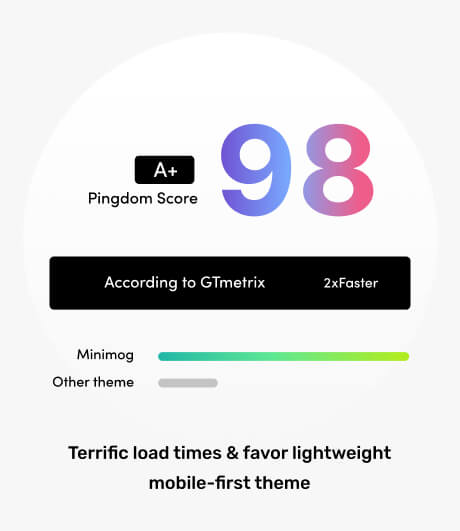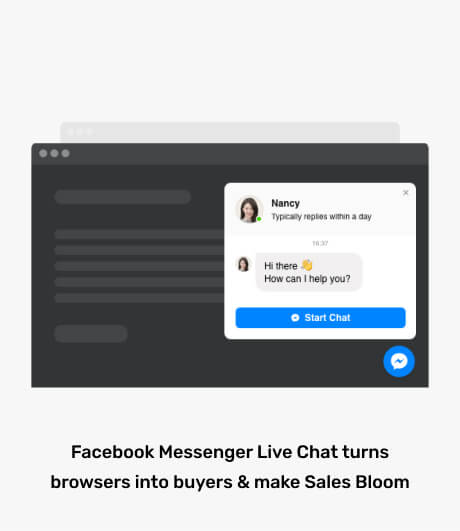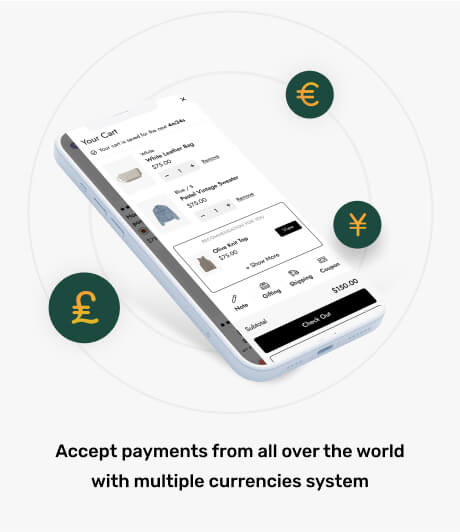 Work
Smarter


not

Harder

A complete eCommerce solution built by experts
Try Minimog now!
Explore the limitless power of Minimog x FoxKit x FoxHome